GALLERY
View some images of our beautiful library
ABOUT
How it all began.
History
Westerkirk Parish Library today is one of the oldest lending libraries in Scotland still lending books. It also still purchases a few books annually. It is managed by a group of Trustees who maintain the investment and building and who employ staff to take care of the grounds. The library is a treasure trove of old books. If you are interested in local history or tracing your family connections back to this area then this is a great place to lose yourself for a few hours, days...or years! Now for some history........ Westerkirk Library began in 1793 when the Westerhall Mining Company, which owned the Louisa Antimony Mine at Jamestown, presented the miners with a set of twenty three books. Antimony is a highly toxic substance and the miners could only work a limited number of hours a day. The miners were highly appreciative of the donation of books and took a decision to increase their book stock through personal contributions of "five shillings each man" at a time when wages were less than ten shillings a week. When the mine closed in 1799/1800 the library moved to the old Westerkirk School in Bentpath. Later in 1863 the purpose built building that you see today was built to house the ever growing collection of books. Funds for the building were raised by public subscription and included donations from Sir Frederick Johnstone of Westerhall and the Duke of Buccleauch, Walter Montagu-Douglas-Scott. Thomas Telford, the world famous civil engineer, was born in 1757 in the same valley as the Louisa Mine. Throughout his career he maintained links with the place he was born and was a great lover of books. When he died he left £1000 in his will to Westerkirk Parish Library and also bequeathed money to Langholm Library. The money was to be invested and the interest used to purchase books. A further sum of £1700 from the residue of his estate was added in 1851 to be used for the same purpose. A great number of books were purchased for the library with Telford's bequest. These were bound in leather and tooled in gold with "Westerkirk Library" and "Telford Legacy" on the spine. The library records cover a period of over 200 years and provide an insight into the reading habits of this rural part of South West Scotland. In the past there had been annual membership fees for the library however this practice was abandoned in 1965. It is said that the library used to open on the night of the full moon – handy if it is not cloudy during the winter months. But now it is open on the first Monday of every month. .
Contact Info
013873 70221 / 013873 70201 / 013873 70215
Bentpath, Langholm, Dumfries & Galloway DG13 0PB
Heroes of Westerkirk
23 January 1726 - 3 September 1794. Sir James Johnstone of Westerhall is believed to have spent many years prospecting for lead and in the process discovered antimony up in the hills near Glendinning. In 1793 he set up the Westerhall Mining Company along with Captain Cochrane and a Mr Tait. The mine was called the Louisa Antimony Mine after his wife Louisa Meyrick. Mining Antimony was not good for health so the miners were restricted to working 6 hours a day. The owners of the mine presented a set of 23 books to the miners with which to start a library to help fill their spare time. This was the start of what is now called the Westerkirk Parish Library collection.
Thomas Telford: 1757 – 1834 Thomas Telford was born on the Glendinning Farm in the Eskdale valley. His father, John Telford, was a herd. Thomas's mother Janet was left a widow within a few months of Thomas being born. She then moved with her son to a cottage at the Crooks further down the valley. The cottage was two-roomed and thatched, and shared with another family. At the age of 15, Thomas was apprenticed to a stonemason in Lochmaben. However this did not work out and he then became an apprentice to Andrew Thomson in Langholm. From these humble beginnings and a hands on role Thomas Telford became one of the UK's founding members of Civil Engineering as we know it today.
In 1730 the Duke of Buccleuch gave the Reverend Robert Malcolm the lease of a house and sheep farm at Burnfoot, on the north bank of the River Esk, four miles upstream from Langholm. He hoped that this would supplement the Reverend's meagre income as Minister of the neighbouring parish of Ewes. Shortly after Robert's death in 1761, his son George married Margaret Pasley. They began their married life in the small house of Douglan, Burnfoot. George had intended to follow his father into the church, but a slight speech defect precluded this, so he took up farming. Over the next twenty years the couple had 17 children, ten sons and seven daughters, all but one of whom survived into adulthood. Unfortunately George's farming income did not increase with the number of his children, and he was bankrupt by 1780. As a result he was forced to find careers for his children when they were still very young. Four of his sons went into the Navy, two into the East India Company, two became independent merchants in India, one an Anglican priest in England, leaving one to take up local employment in Scotland. Four of them, James, Pulteney, John and Charles, achieved knighthoods and became known as The Four Knights of Eskdale. The Langholm Monument is a memorial to Sir John Malcolm who died in 1833.
CONTACT
If your query is urgent please give us a call. If not, then email and we will reply as soon as we can.
Exciting News!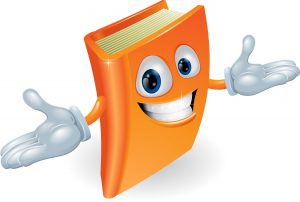 We are Now open on Wednesdays 12:30-6:30pm
Westerkirk Parish in the years 2020/21
Recent Acquisitions, 2018--2020
Missing Books stock check 2020
Westerkirk Parish Library Trust is a registered charity and we are in the process of raising money to help restore some parts of the building and our special book collection.
In early 2017, thanks mostly to a large donation left by Arthur Bell in his will, we had some major work completed with all of the slates being replaced on the roof. There is yet more work to be done.